Today is another "I love Free Software" day. People all over the world are again thanking Free Software contributors for their work: Activists in Berlin illuminated the Reichstag and other government buildings with messages about Free Software. The German FSFE team made sure that all members of the German parliament receive a letter attached to a flower (German) to remind them about the importance of Free Software, also having in mind the upcoming federal election. While I type there is much more going on, and I hope it will not stop until tomorrow.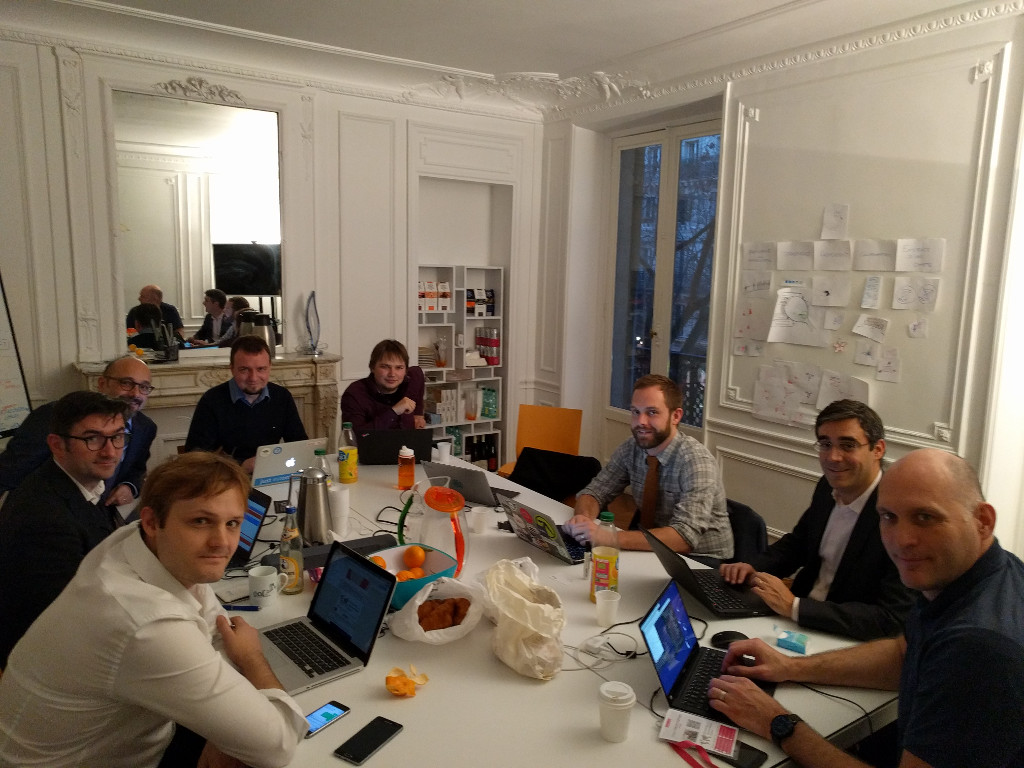 I myself dedicate my this year's #ilovefs thank you to all the dedicated Free Software contributors in the public service all over the world. As a civil servant it is always way more convenient to do what everyone else always does (you might remember the old saying "Nobody gets fired for buying IBM"). Like in big corporations, changing software in the public administration means a lot of work, and the positive outcome will not be seen for many years. Maybe nobody will realise that you were the one people should thank in a few years.
That is why I deeply admire people contributing to Free Software in public administrations and enabling others to do so. In the long run this will increase their government's digital sovereignty.
A special thanks goes to an awesome working group, I met at the Open Government Partnership (OGP) Summit in Paris in December 2016. The group was coordinated by the French government and included people from governments all over the world, as well as people from Linux Foundation, the FSFE and other Free Software supporters. We worked together on the FOSS contributor policy template. Its mission is to:
Define a template Free Software contribution policy that governments can instantiate
Increase contributions from civil servants and subcontractors working for governments
Help governments interact and work together
Propose best practices on engaging with open-source communities and contribute new projects
So thank you to the people who are working on this and thank you very much to all the Free Software supporters in public administrations all over the world!