Currently I started organising my own conference schedule for the FSFEsummit, which takes place this week from 2 to 4 September. I am using "giggity" to keep track about my schedule. Although giggity was on my list for next years "I love Free Software day" I thought it might help some attendees, if I already write about it now.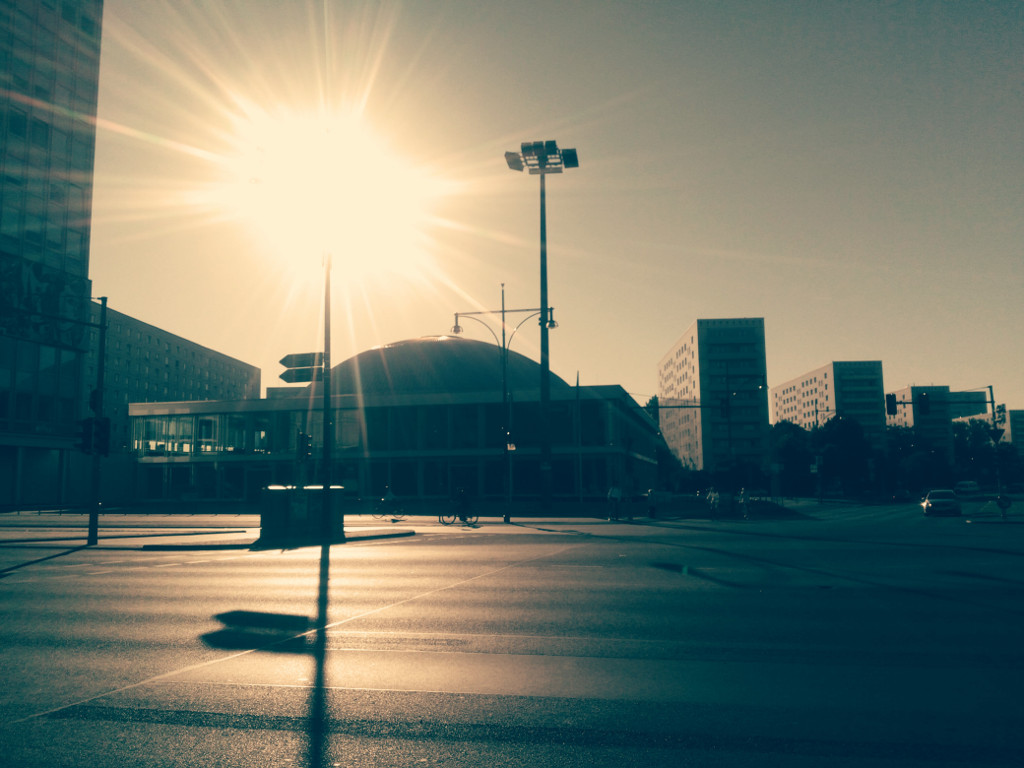 The BCC close to Berlin Alexanderplatz this morning; already waiting for Free Software folks.
Beside giggity there is also an official QtCon app. Unfortunately it is not available in F-Droid. Ekke–the author–told me he does not know how to get a Qt app into F-Droid. If someone of you knows that and would like to help, please get in contact with him.
But in general I prefer to have one program which I can use for several conferences, so I do not have to install a new app for every conference. With giggity that works most of the time.
The first thing you have to do is to install giggity from F-Droid. (In case you do not have F-Droid, and want to find out more about it, read the FSFE's leaflet about it.) Then add the QtCon schedule by clicking on the "plus" sign in the right upper corner. There you have to add https://conf.qtcon.org/en/qtcon/public/schedule.xml.
Afterwards you will have the conference schedule available in giggity. The only thing which I had to get used to is, that the time is on the horizontal line and the conference rooms on the vertical. When you like to listen to a talk, you can add it to My events by ticking Remind me. Just play a bit around with it. I really like it.
Looking forward to see many of you at the FSFEsummit!