Recently I received an e-mail with pictures which touched me, and which showed me how important it is to think about diversity when creating illustrations.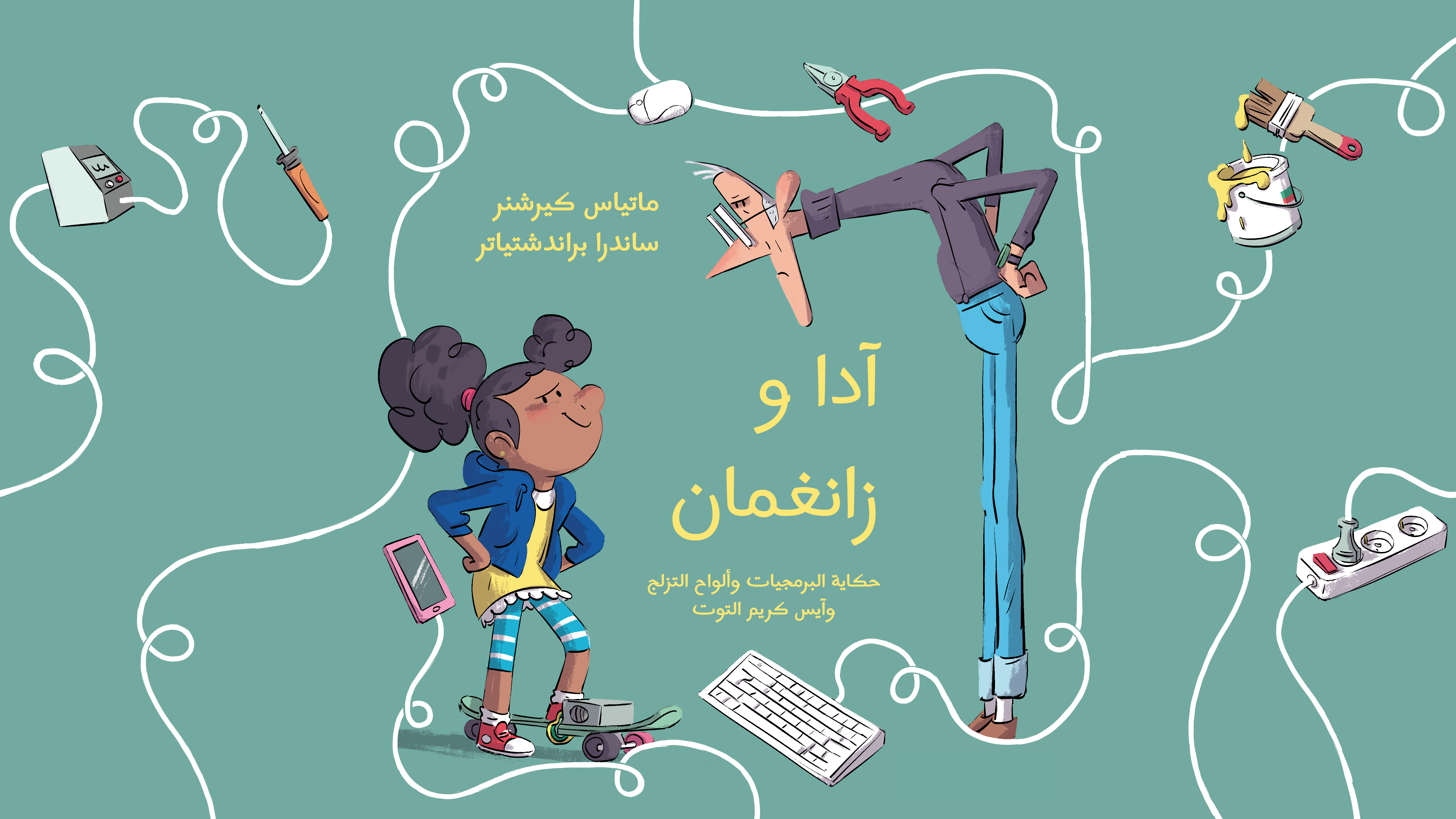 The photos were taken in a school at a hospital run by an international medical organisation that operates in the Middle East and showed children reading the Arabic translation of Ada & Zangemann - A Tale of Software, Skateboards, and Raspberry Ice Cream.
The hospital does surgery for "war victims, mostly people who have lost a limb (often because of a landmine) or suffered burns (usually because of bombings)." The pictures showed children from surrounding countries (Yemen, Syria, Irak mostly) who because of their condition usually have to stay at hospital away from their country for several months, often years.
"So while I can't guarantee that thousands of kids will read those copies of the book, I can promise that they do make a huge difference for the kids who do. Most of them have a 3d printed arm or leg, or a compression mask to help with burn healing. I suspect that the concept of being able to tinker with software and tools around them will ring a bell (the prosthetics you see in the video above are all 3D printed on site by [the organisation])." (The quotes are from the e-mail I received.)
For the book, Wiebke (editor), Sandra (illustrator) and I spent significant time to discuss the inclusiveness of the characters. Sandra's experience with inclusiveness was one of the reasons why I approached her: to see if she would like to work with us on the book: considering inclusiveness without distracting the reader from the main story. Receiving this e-mail, and looking at the pictures showed me again that every minute we spent on thinking about inclusiveness was worth it.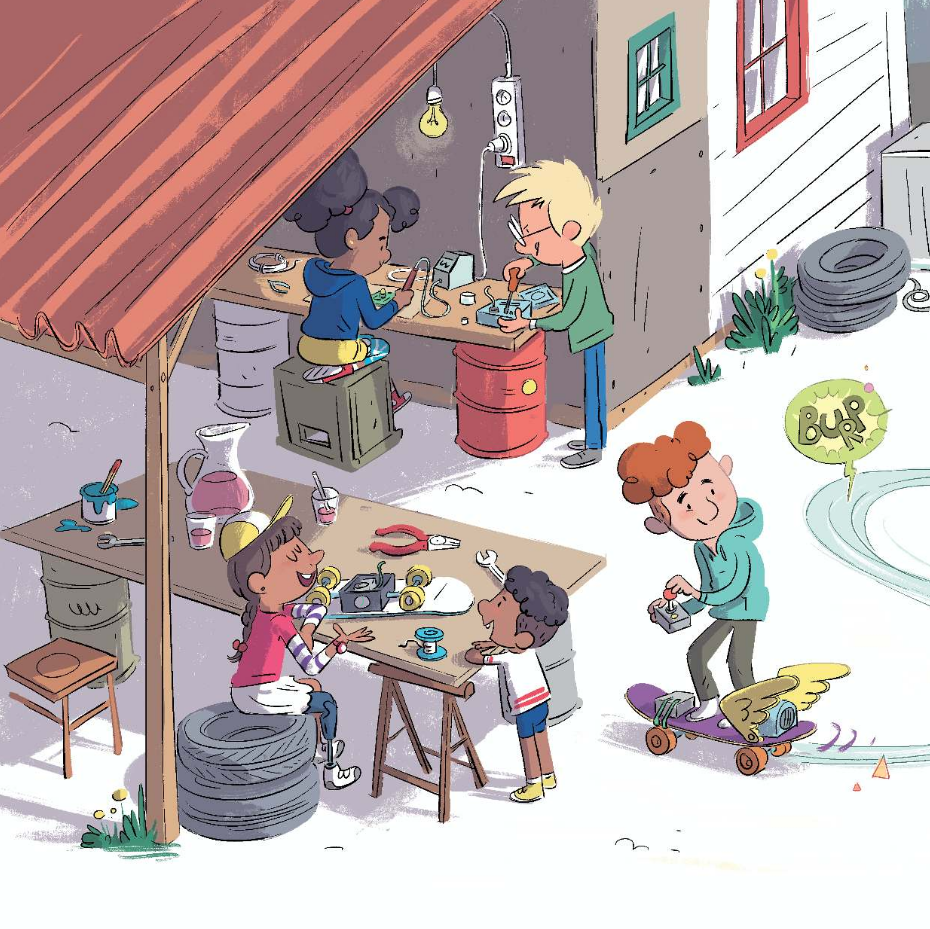 A lot of people will not realise it when they read the book and look at the illustrations, but taking a closer look, you will realise that one of the characters in the book is using a 3d printed leg. For readers with physical impairments, this tiny detail can make a huge difference.