I like it when I have the opportunity to talk to people with whom I usually just write e-mails. So before my vacation, I made a side trip to visit some FSF activists in Boston.
So Sunday morning I had a nice walk with Joshua Gay, FSF's licensing and compliance manager and former campaigner, exchanging several ideas for the future. In the afternoon I met Richard in his office at the Massachusetts Institute of Technology (MIT). One of the main topics we discussed, was how to prevent Secure Boot becoming Restricted Boot. Although most of the time, Richard is on the road, giving talks about our freedom, it was also interesting to see where the e-mails are typed I receive. From all the literature I saw standing around in his office, I could spend hours there, just reading.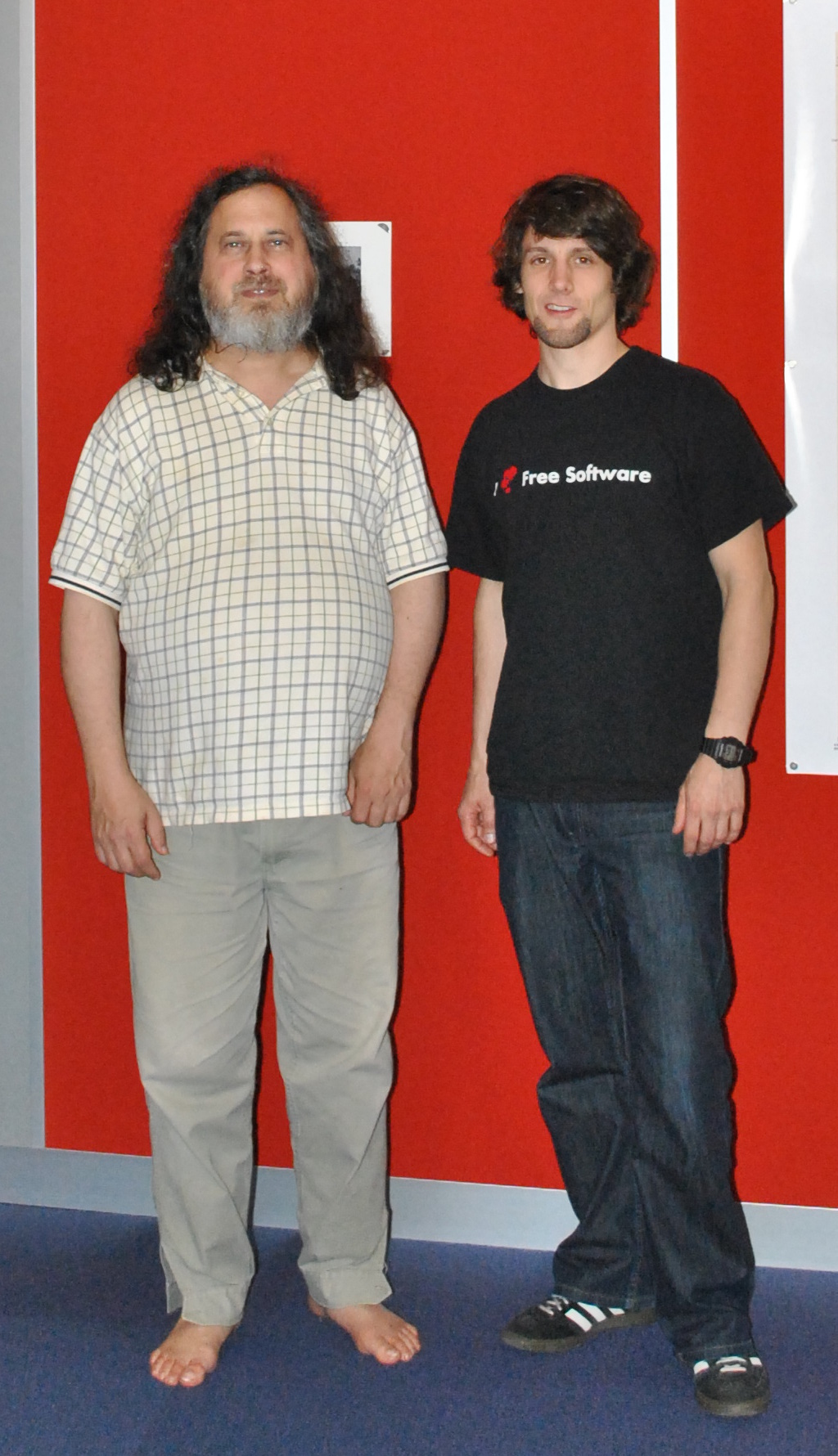 Each Sunday evening a group of Free Software activists meets at Grendel's, next to Harvard campus. Was really good to meet all the like minded people there and talking about Free Software advocacy. After we had to leave at Grendel's Deb Nicholson, Donald Robertson (FSF's copyright and licensing associate), and I went to another bar and continued discussing about Free Software licensing, how to talk to politicians about Free Software, and a lot of other stuff. Deb, Donald, and I realised around 3am how late it is, so yes, we had a very good conversation.
Monday, was public holiday (John and I realised that very late in planing my trip) so I was not able to meet all FSF stuff in the office. But I had lunch with Richard and John Sullivan (FSF's Executive Director) exchanging some more ideas, while eating vegetarian Arabic food. Afterwards Deb was so nice to show me some other places in Boston, which by the way felt very European to me. In the evening I was invited to cook together with Benjamin Mako Hill, and a some other Free Software activists. If you ever have the opportunity to cook together with Mako, do it! Even if you are not interested in good Free Software discussions, just the cooking is worth it! I lost the "who can eat most of the vegan turkey?" to Mako, but I am still proud of being the second.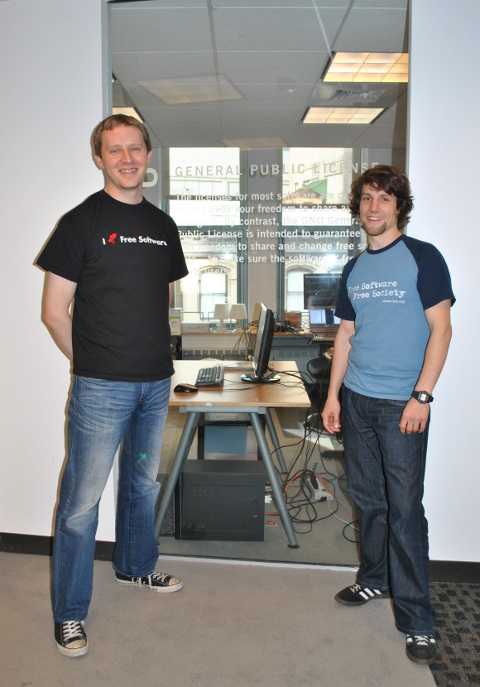 After the dinner at Mako's there was no need for breakfast, so before I had to go to the airport to continue my journey, I went to FSF's office, to shortly met Nico Cesar, FSF's system administrator, and have a short meeting with John and Libby Reinish FSF's new campaign manager to exchange some ideas about future campaigns. Afterwards I had to hurry getting my plane, worked on some other tasks, and then enjoyed my holidays.
Thanks a lot to all the people in Boston. It was so good to meet you there in person! I am looking forward to see you again. Perhaps next time in Berlin, or at a Free Software conference in Europe. For Deb and Mako it will most likely already be at FSCONS on November 9th to 11th in Gotenburg/Sweden, where you also have the possibility to talk with them.