In the beginning of February, we asked supporters of software freedom to donate the German version of the book "Ada & Zangemann - A Tale of Software, Skateboards and Raspberry Ice Cream" to public libraries. It is great to see how many already followed that suggestion and thereby enable access to the book for children whose parents have not heard about the book or cannot afford to buy their children a book for €16,90.
From the feedback we got, over 60 books should be in public libraries or on the way to them. Here are some screenshots from libraries I already know of (reverse alphabetical order):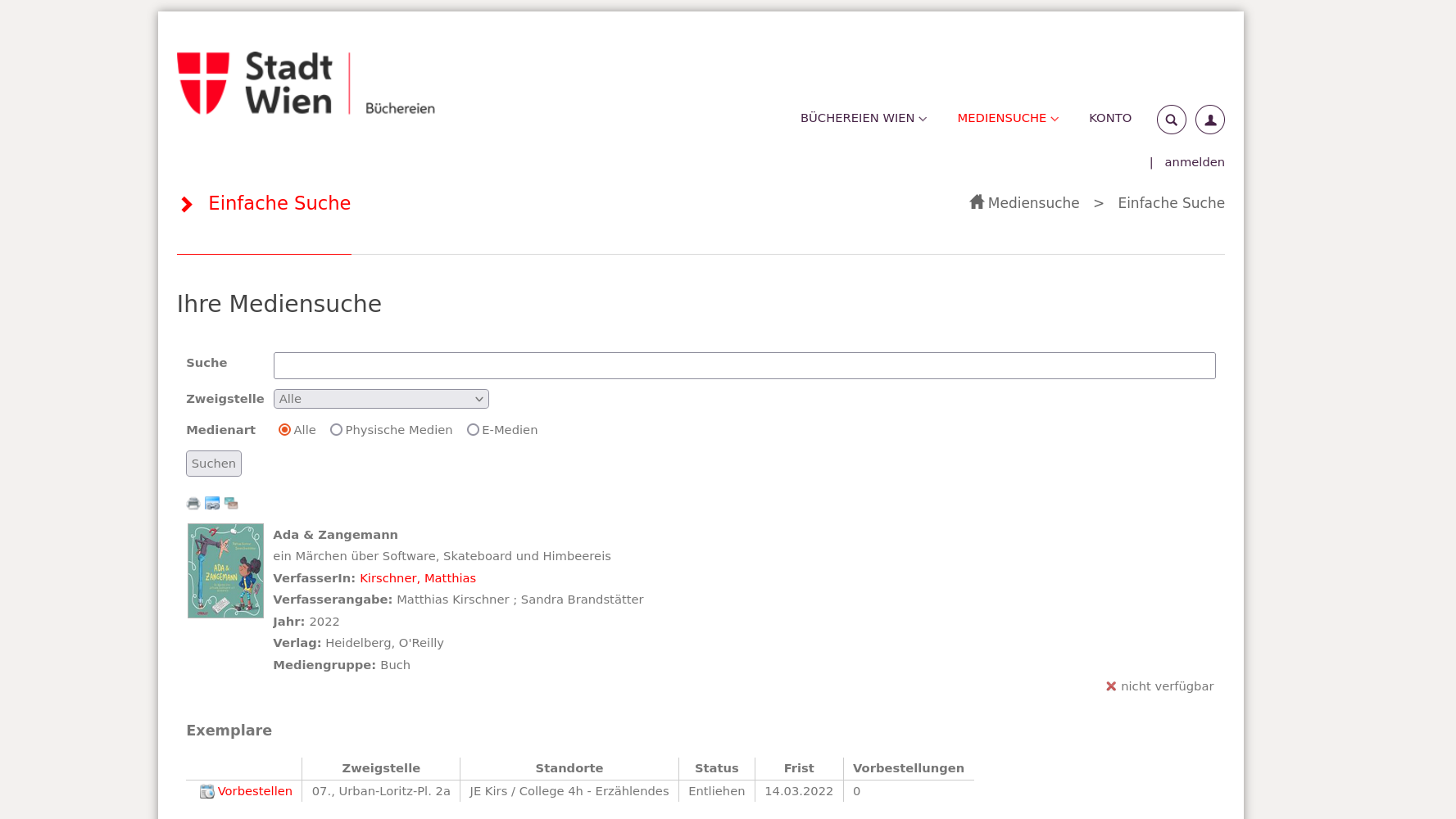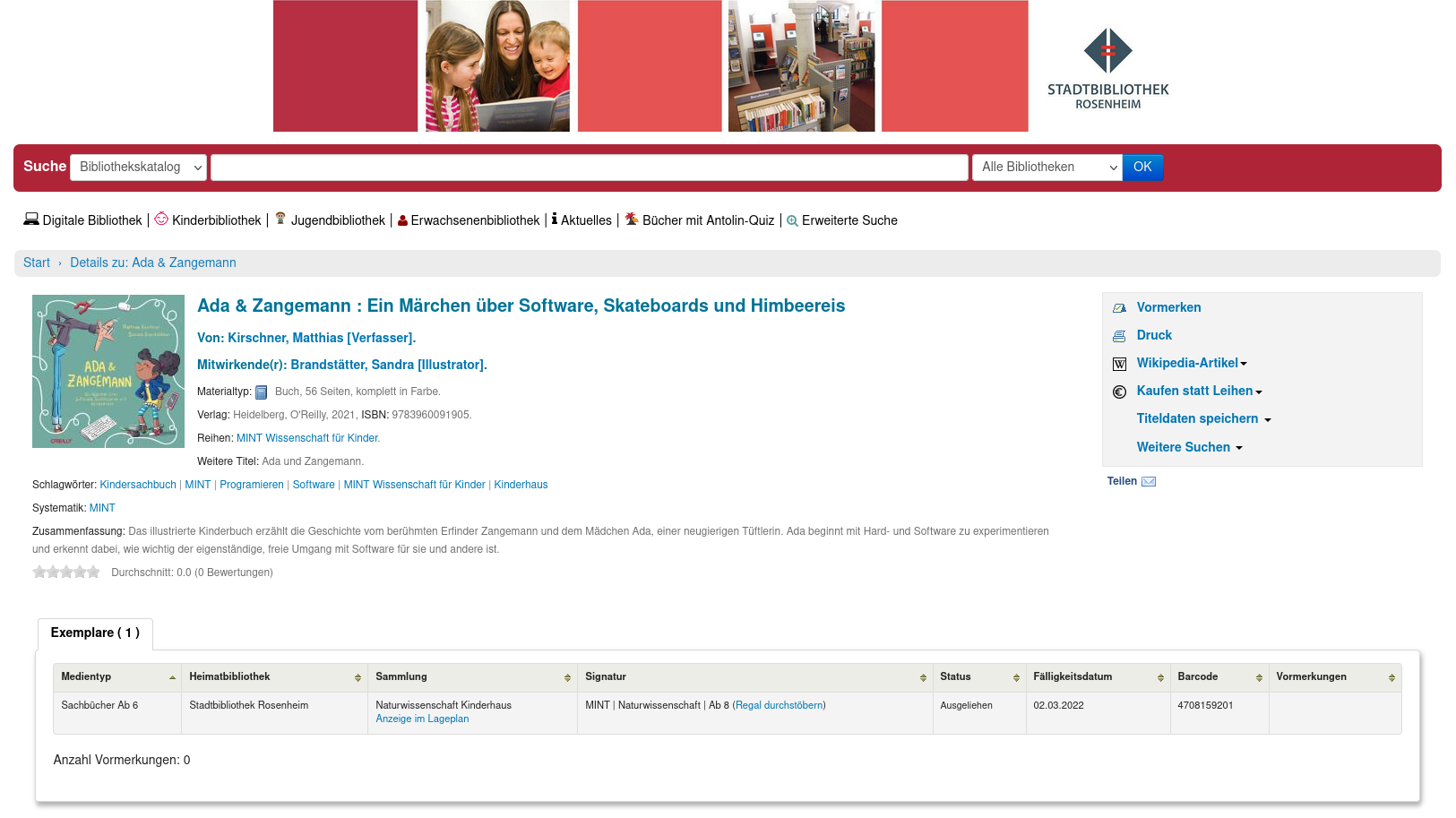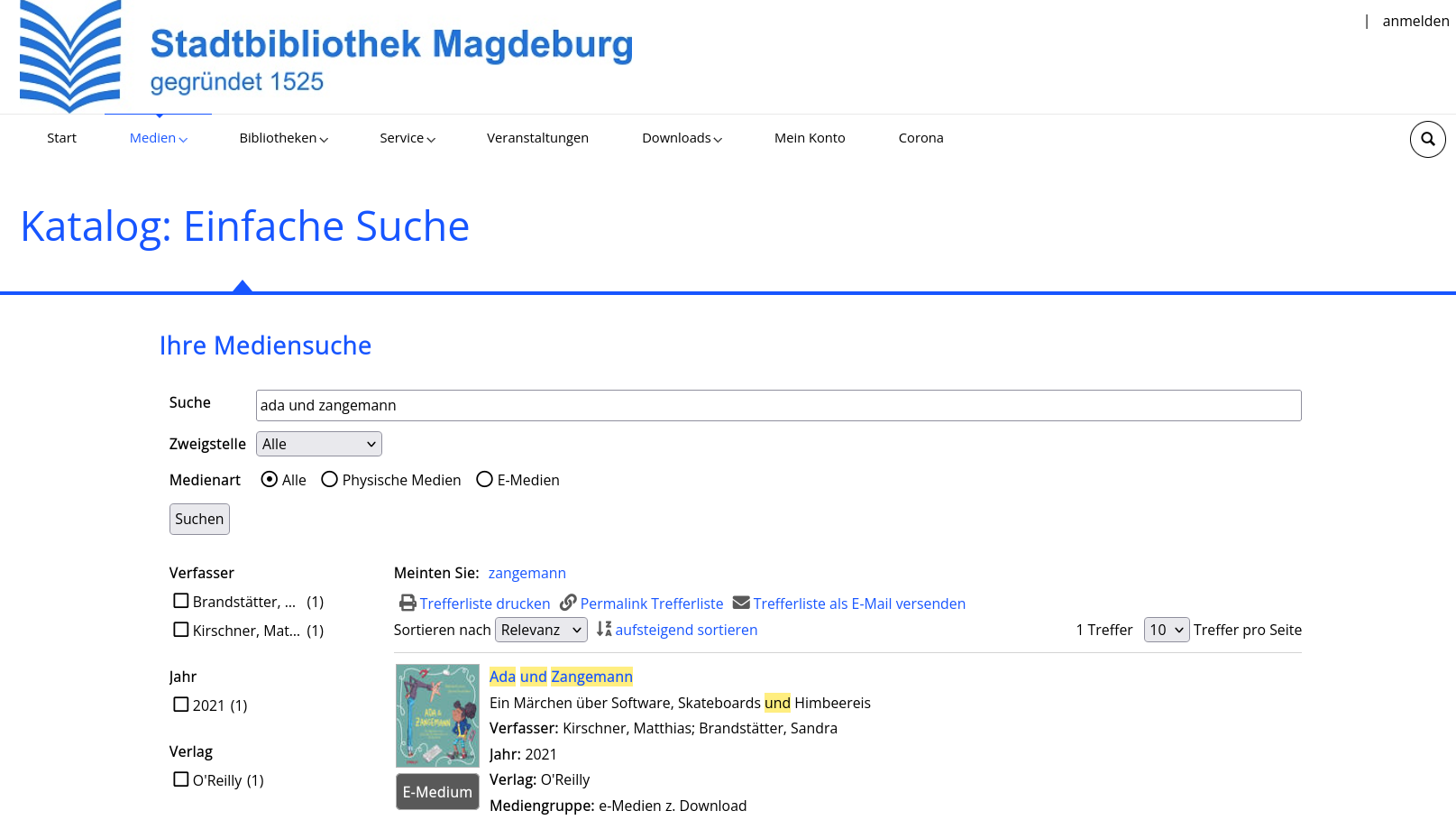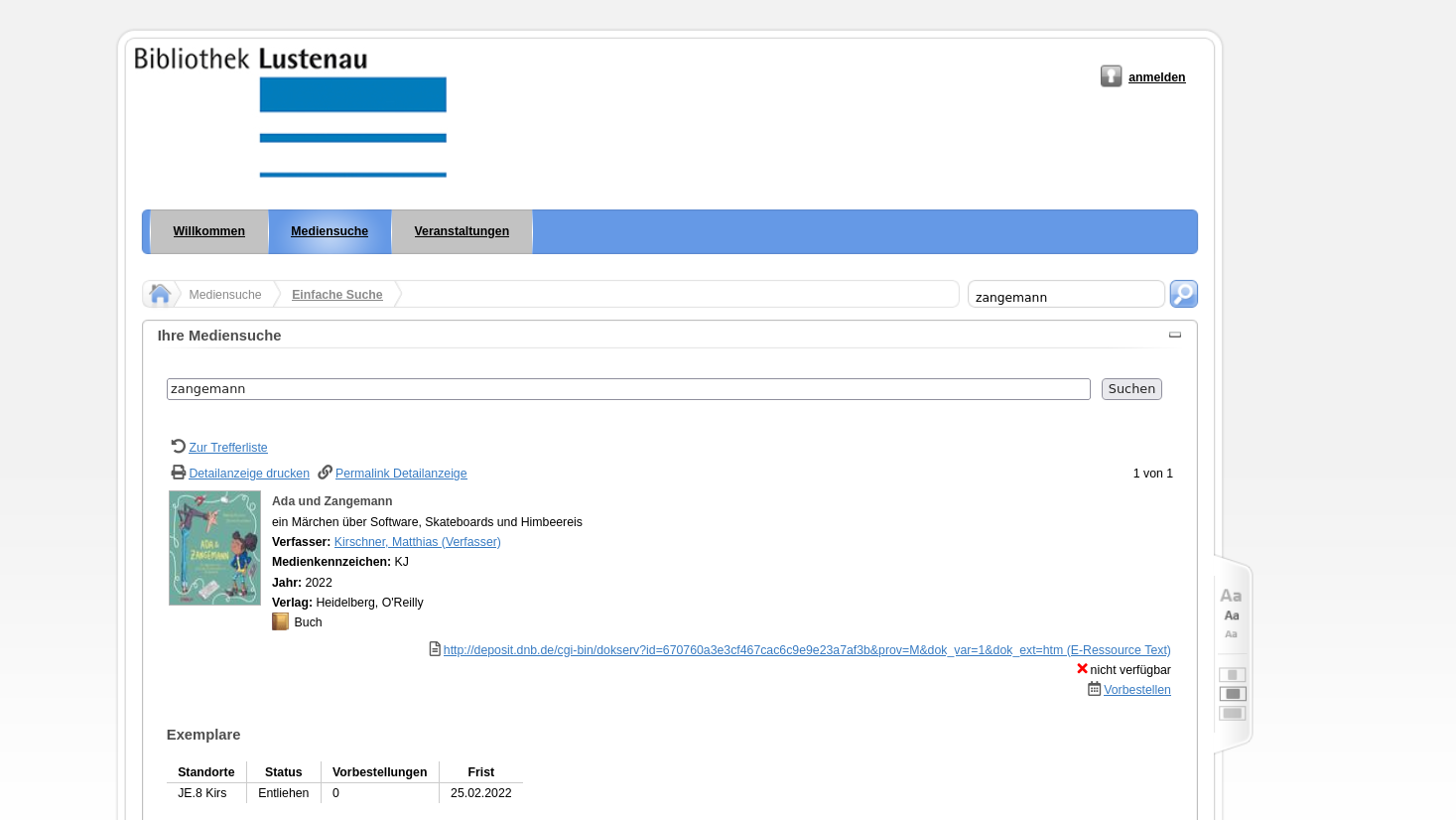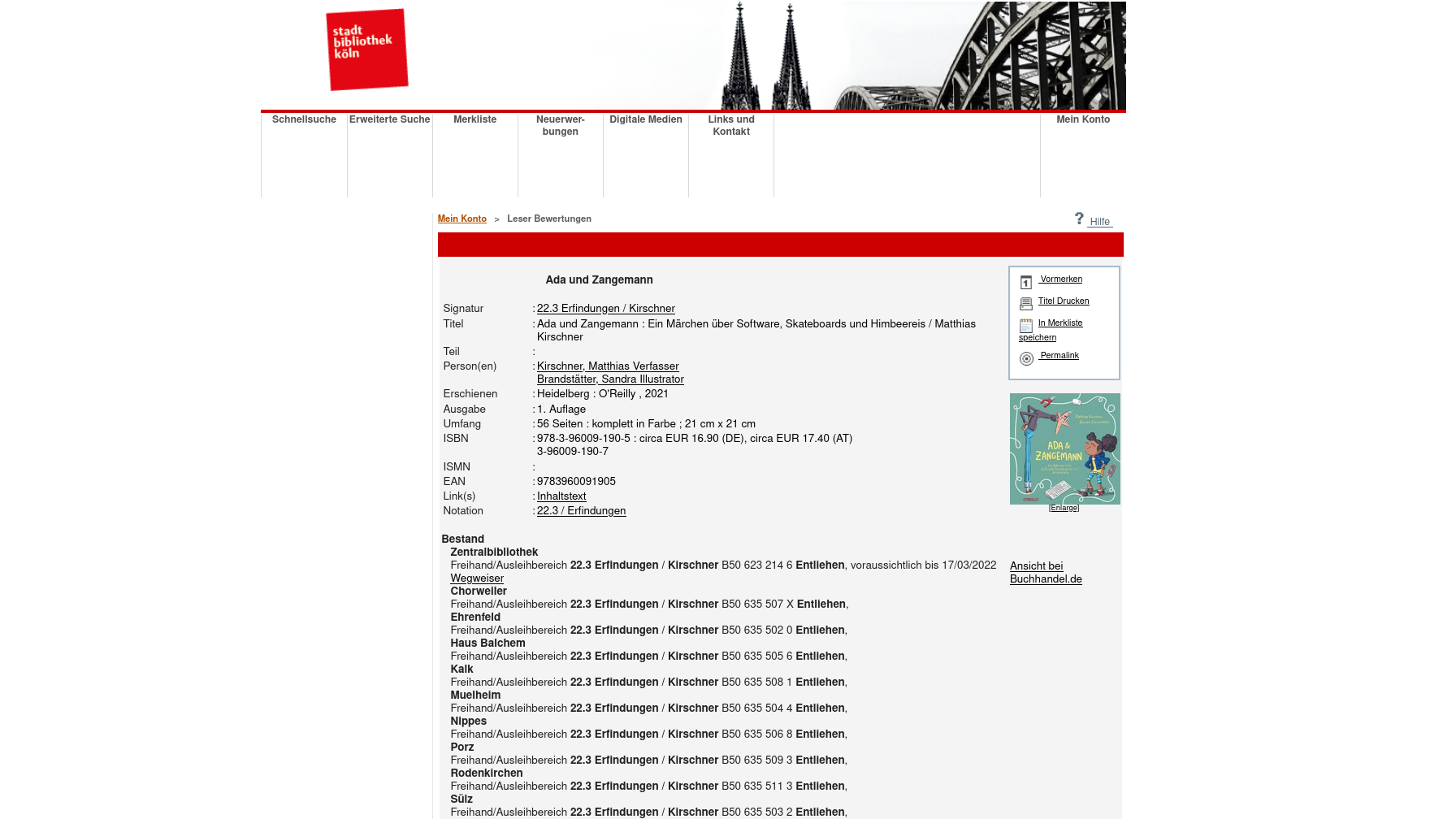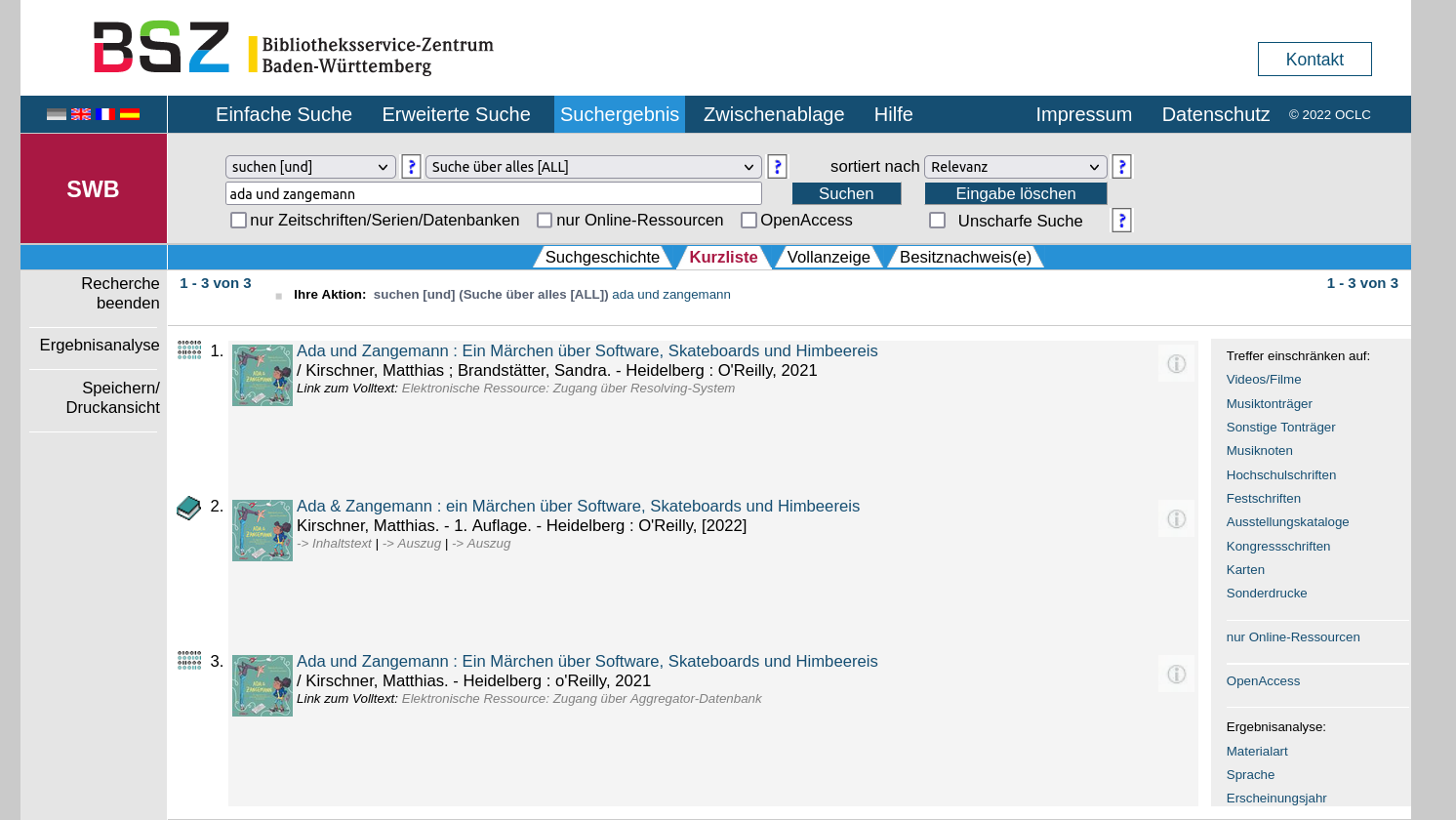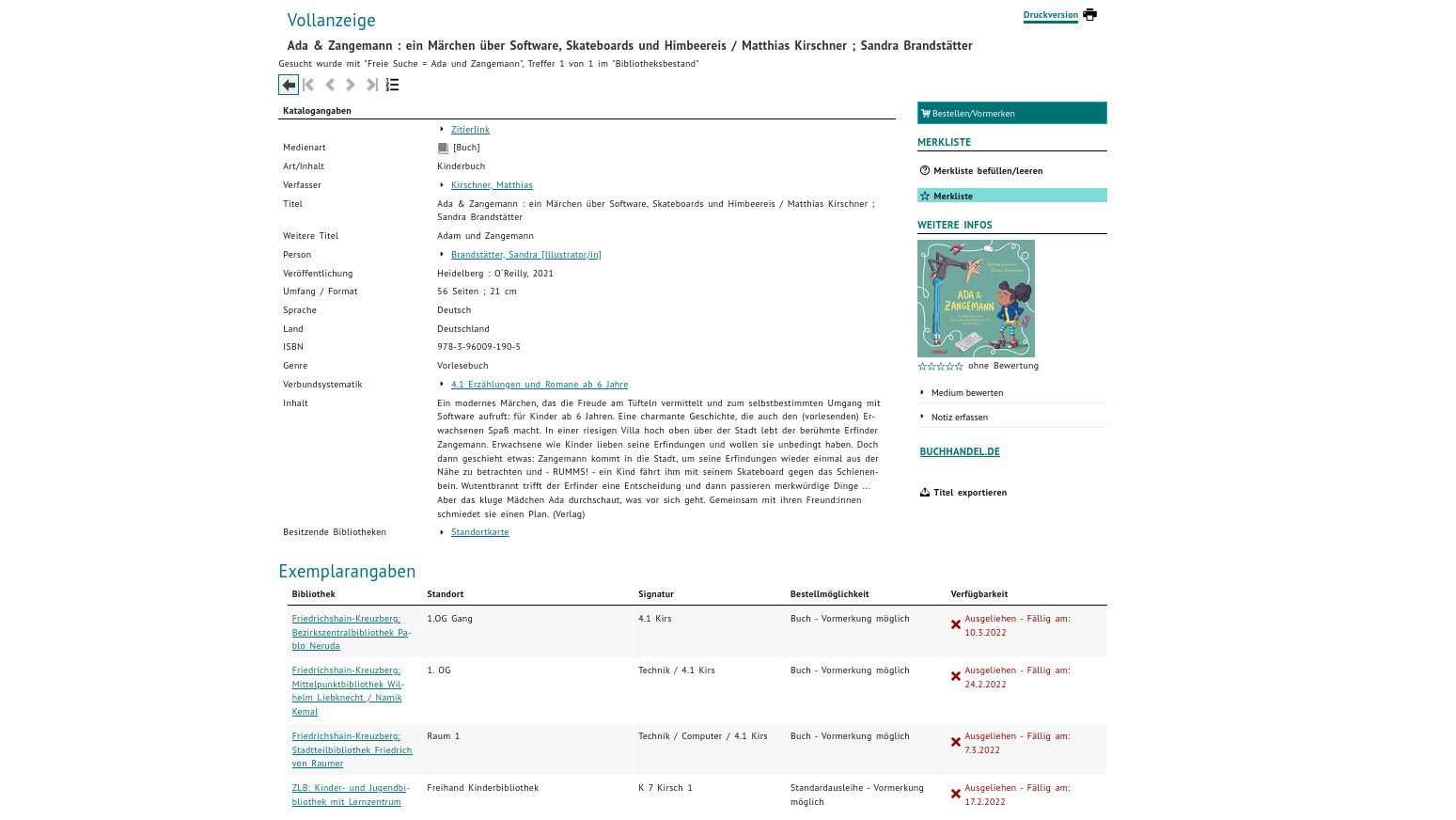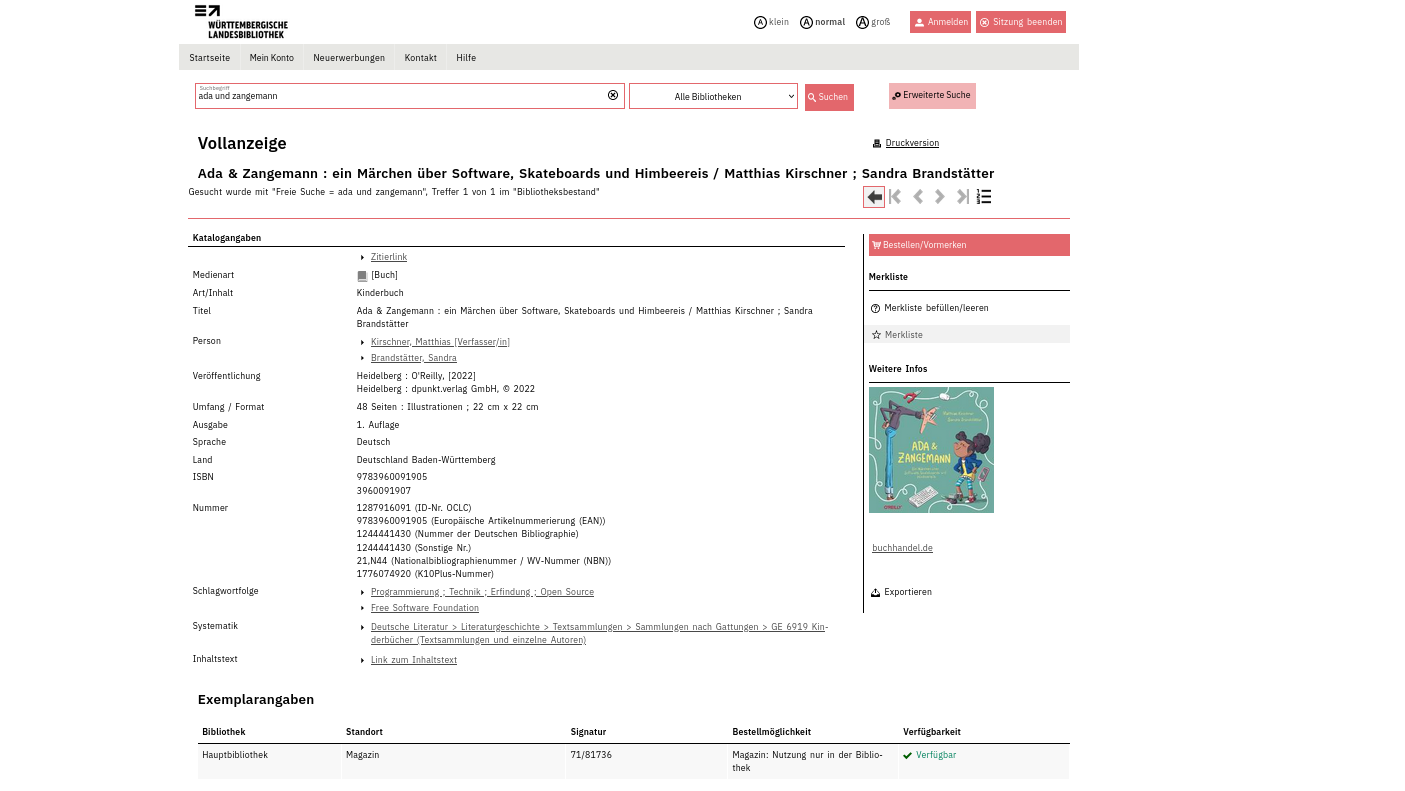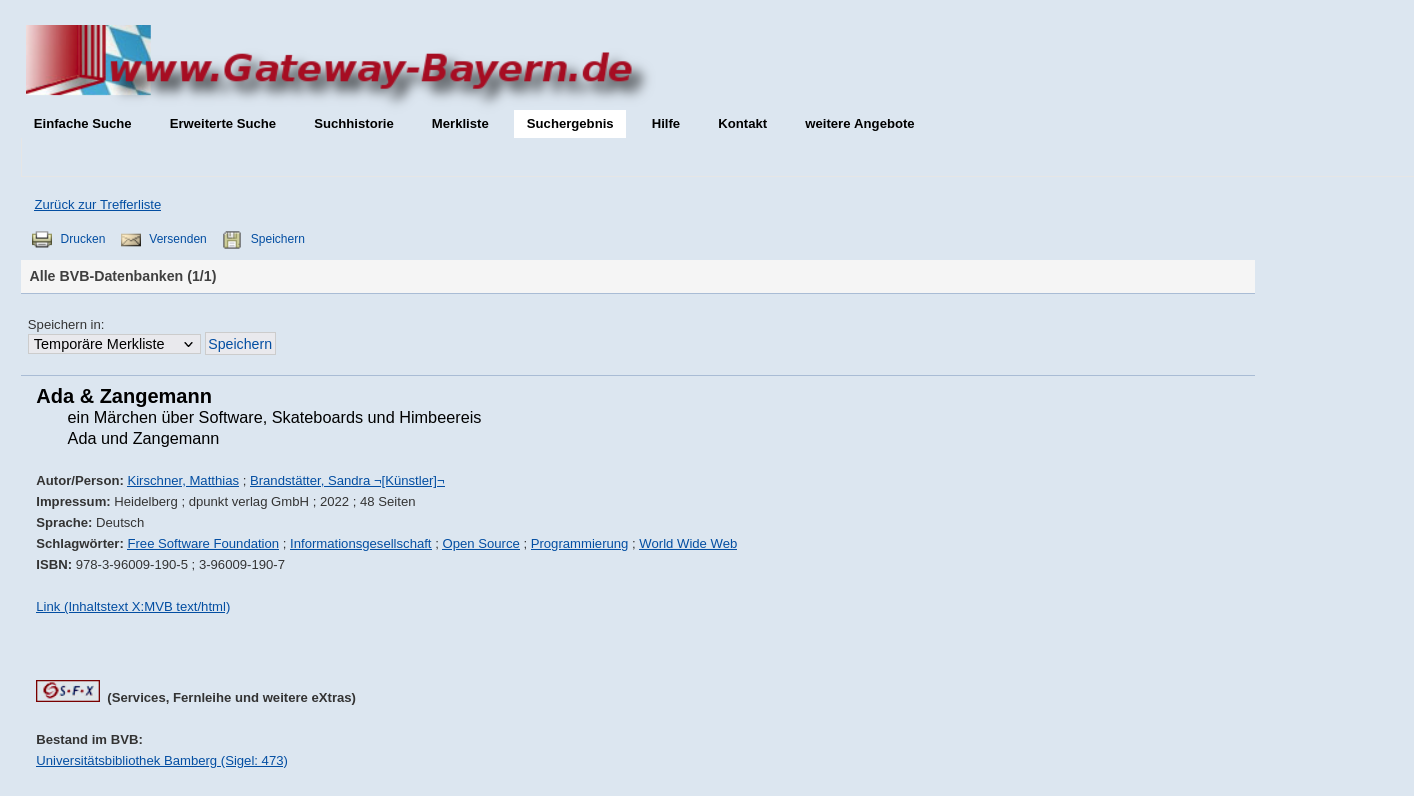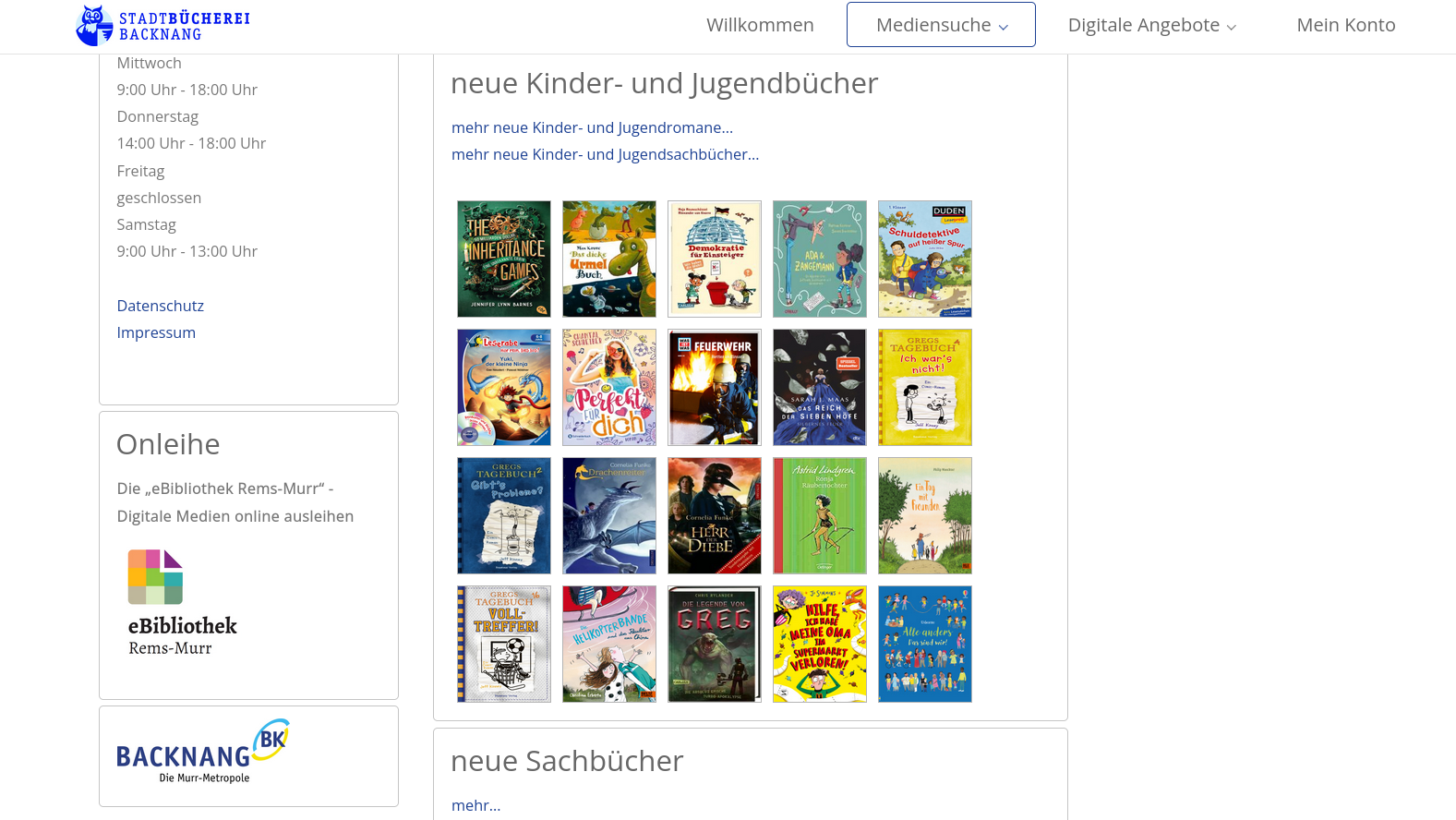 Again thanks to all of you who donated a book to public libraries, a school, youth club, hackerspace or repair café in your area - or who gifted it to friends and family - and to all of you who will do so in future. Thanks for helping to raise awareness about software freedom!